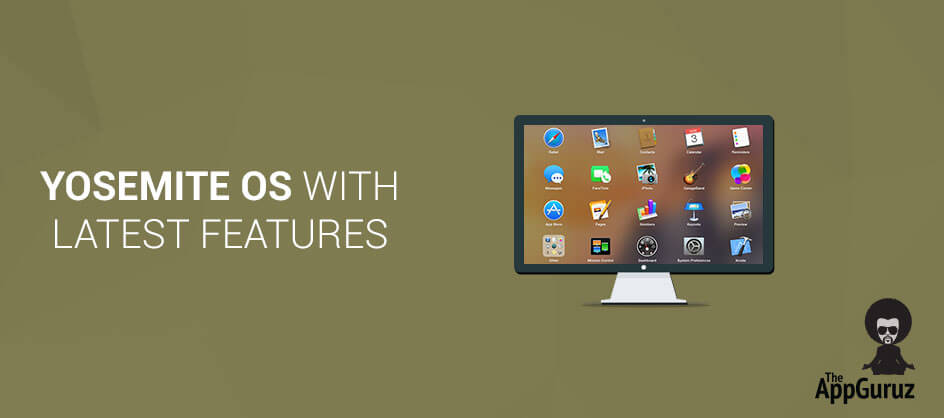 Objective
Main objective of this post is to give you an idea about What's new in Yosemite OS.

Apple introduces new OS X named Yosemite OS. Yosemite OS comes with new flat and translucent user interface, iCloud Drive, new informative notification center and many more. In this blog, features of OS X 10.10 Yosemite described.
Step 1

New Flat and Translucent Interface

Apple launches OS X 10.10 Yosemite with new flat and translucent interface borrowed from iOS 7's flat and translucent design. It changed native app icons, windows, the dock and more as iOS 7's flat design.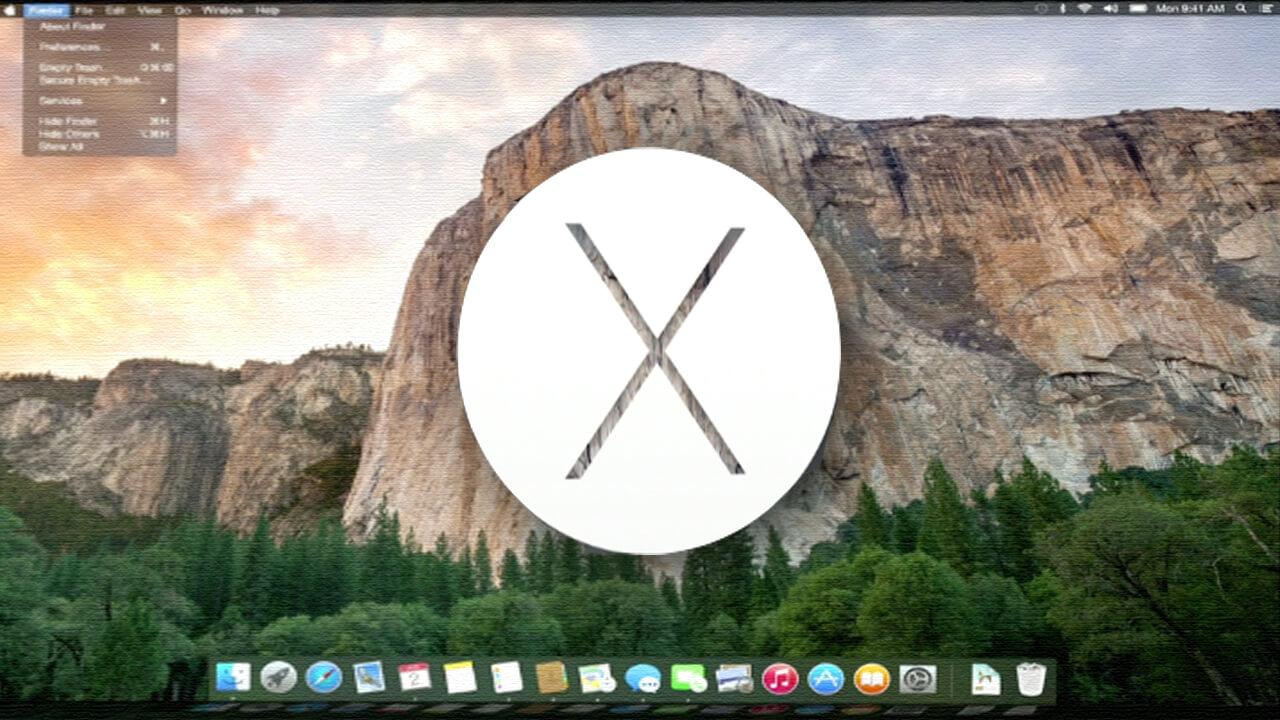 Step 2

Application-Launching Spotlight improved

Now spotlight work as both a search tool and an Application & Document launcher. A large search bar at middle of the screen will appear by performing a key command (Command + Space). You can use that search bar to search and launch application in your Mac or navigate to particular file or open document in preview. So, now no need to move your hands from your keyboard.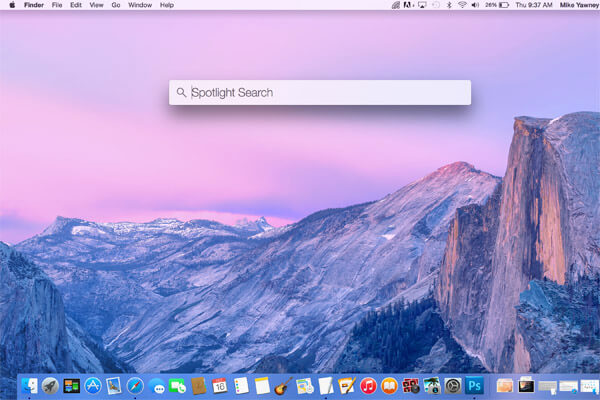 Step 3

Faster Mail Service

Mail service in Yosemite now provides interactive new user interface and it has faster speed comparative to the previous version. Here it provides new feature that it encrypts your message attachments then stores it into iCloud and provides a link to your mail. And recipient can download that attachment. Web-mail users can download the attachment via link they get and other users can see that attachment in-line as normal. It also allows to edit your attached images and documents before you send it.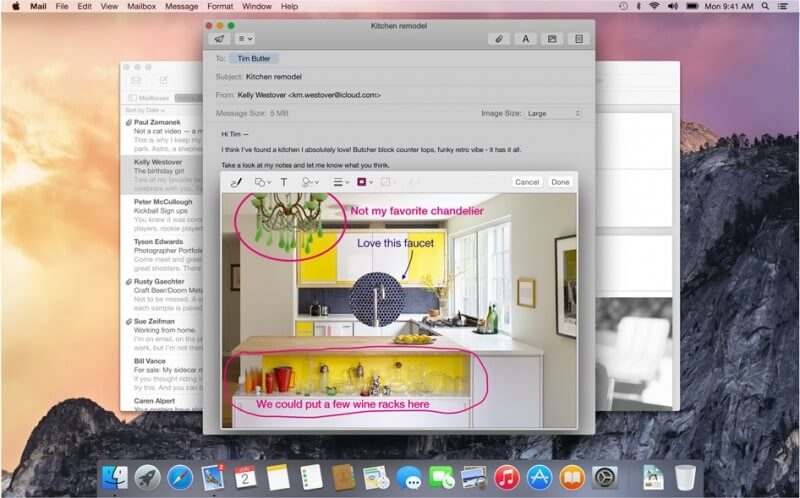 Step 4

Features For All Devices

In Yosemite apple introduces some of the new features that provides very user friendly interface and make apple device easily work through various devices , you can easily switch between iOS and OS X.
4.1

Hands off

It is one of the new feature which provides new facility to pick up a work on your iPhone or iPad devices, weather you are doing any other stuff using Mac.
4.2

Instant Hotspot

It allows you to share your internet connection of iPhone , here condition is that your iPhone should be in range. Now you can easily access it as it appear in Wi – Fi Menu and allows you to directly connect to it.
4.3

iMessage

It allows you to synchronize SMS messages from other mobile devices and tablets so you can easily access and read it through your Mac. It also allows you to get incoming calls on your Mac and act as caller Id. Same thing will happen for outgoing calls as you have to select the number in safari and make a call from your iPhone or directly from Mac.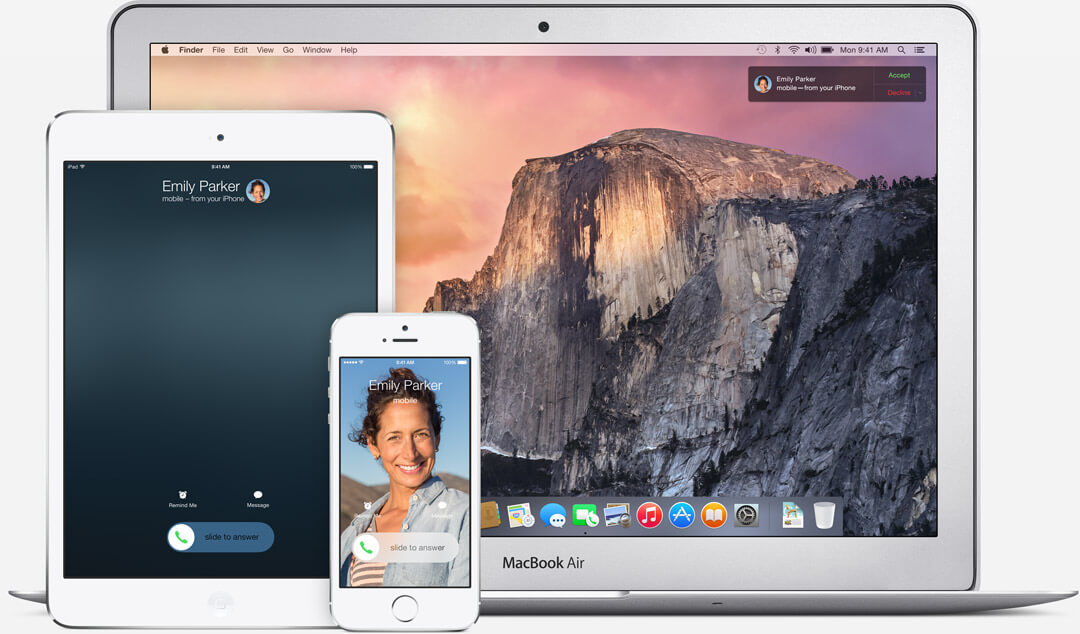 Step 5

A More Informative Notification Center

The new notification Center with translucent black look notifications drop down and with notifications organized over the top also borrowed from the iOS 7. Notification center can also be managed in section as an agenda-like day view, various reminders as well as your daily appointments. You can see both agenda and notifications at the same time by extending notification center out an extra bar. It also includes the various widgets which provides the various information.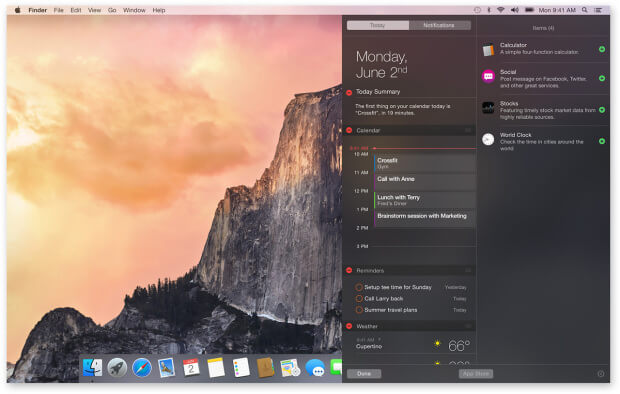 Step 6

iCloud Drive

Apple also introduce a new feature iCloud Drive that synchronize documents, files, music and other application data across OS X, iOS, Windows. iCloud Drive works like Dropbox. iCloud synchronize and save information like open tabs and documents of each application you use with iCloud for easy access in all devices.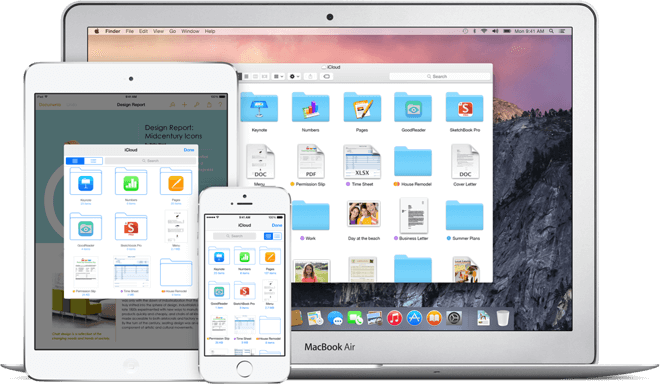 I hope you found this blog helpful. Let me know if you have any questions or concerns regarding iOS, please put a comment here and we will get back to you ASAP.
Got an Idea of iPhone App Development? What are you still waiting for? Contact us now and see the Idea live soon. Our company has been named as one of the best iPhone App Development Company in India.
Created on : 28 October 2014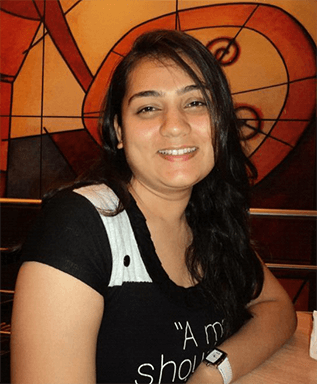 I am iOS developer with an aspiration of learning new technology and creating a bright future in Information Technology.