Created By Tejas Jasani | Last Updated on : 24 December 2015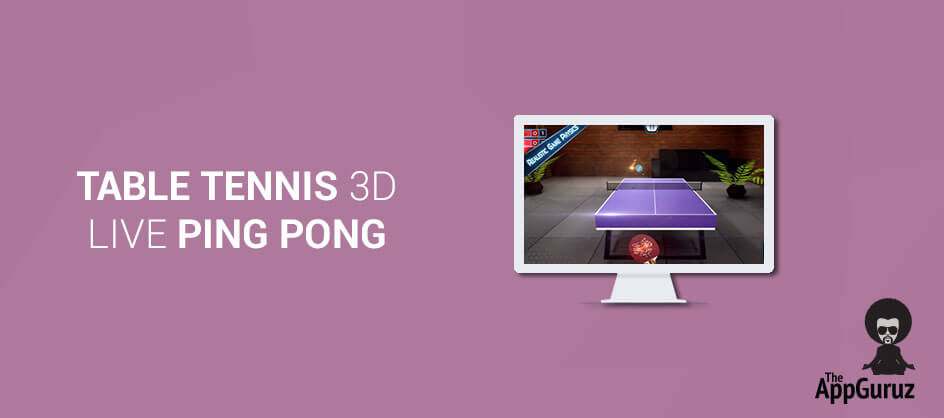 Objective
Main objective of this post is to give you an overview about Table Tennis 3D Live Ping Pong Android Game.

"Table Tennis 3D Live Ping Pong" is an addictive Ping Pong game with superb graphics, effects and awesome physics. The best part is that you can play it as in real life, against your friends or the AI.

Smash, swing or spin the ball to climb your way up in career mode if you take the table tennis challenges.
Step 1

Why one more Table Tennis game?

Our team is insanely enthusiasticabout Table Tennis and that's the reason we have ping pong table in our office since day zero. And of course we play it like crazy everyday (and believe me, we have broken at least two dozen bats and hundreds of balls till now…and the counter is still on)

And since we play table tennis a lot, we were looking for a good game for table tennis on mobile device. But unfortunately we couldn't find anything near the real table tennis experience.

Every game that we tried on mobile devices disappointed us. Something was missing! The soul of Table Tennis! The (in) sanity of playing the table tennis game!

And that was our calling.

We decide to make our own table tennis game!
Step 2

Our take on Table Tennis game

So when we started, our first priority was to create game play mechanics that comes naturally to player. And it took time to perfect every tiny detail, but our awesome team nailedit!!

Being an in-house project we didn't have to worry much about the time frame, as it was just a side project at that time. We were busy doing clients' projects and working on this game only when we were free. Team wasn't even decided and nothing was scheduled either.

But after few weeks of development, team decided to take the development on full scale as team was quite sure that given proper amount of time and energy, this game would become one of the best Table Tennis game for mobiles.

All in all it took around 5 months and everyone did fantastic job in their respective field, whether it is graphics, physics, AI or sound FX. We wanted to launch the game around 15 days before Diwali holidays. As we were expecting more downloads in holidays season,

we wanted to resolve all the minor bugs before that.
Step 3

Features

If you're a fan of sports games, "Table Tennis 3D Live Ping Pong" will for sure captivate you with features such as:
Three Game Play Modes

Head To Head (Play against your friends)
Career (5 Levels: Local, State, Country, Continent, International)
Quick Match (3 Levels: Beginner, Intermediate, Expert)
Smart AI competitor programmed based on human behaviour (reaction time, strength, skill, speed etc.) with three modes.
Play sidespin, cork spin, smash, lob, flick, loop shot etc. similar to real table tennis modes
Powerful physics engine gives realistic effects to the ball and bat
Configure Power, Spin and Control of your bat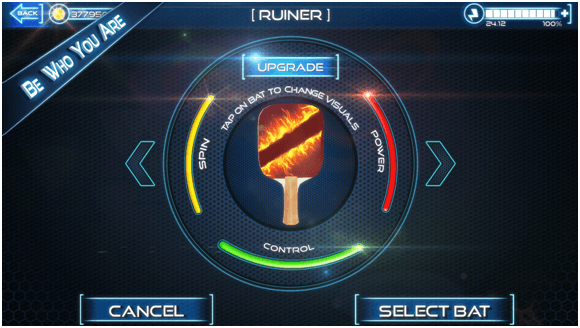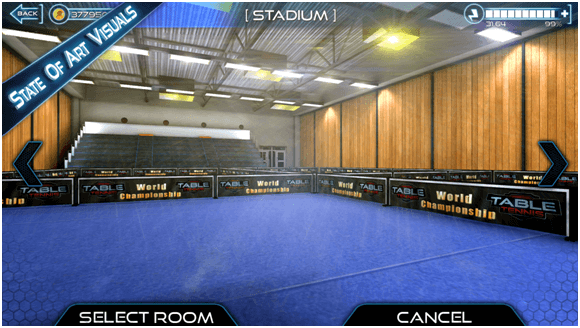 Step 4

Download From Google Play Store
Adjust your game play viewing angle
Table Tennis 3D is the most realistic ping pong simulator for Android and you'll definitely enjoy not only the physics behind, but also its 3D graphics and effects. The game is available for free on Google Play https://play.google.com/store/apps/details?id=com.tag.tabletennis3D&rdid=com.tag.tabletennis3D
Lots of other features includes in Table Tennis 3D Live Ping Pong game: Smash, swing or spin the ball, Play against your friends, Choose from wide variety of Bats etc…
Watch the video to catch action of Table Tennis Ping Pong 3D game. Free download Table Tennis 3D Live Ping Pong now and have in your hand.
3D game development needs invincible passion, which we have. We are the Best 3D game development Company in India. Contact us now to develop your 3D Game.
Created on : 27 October 2014

An entrepreneur who has founded 2 flourishing software firms in 7 years, Tejas is keen to understand everything about gaming - from the business dynamics to awesome designs to gamer psychology. As the founder-CEO of a company that has released some very successful games, he knows a thing or two about gaming. He shares his knowledge through blogs and talks that he gets invited to.