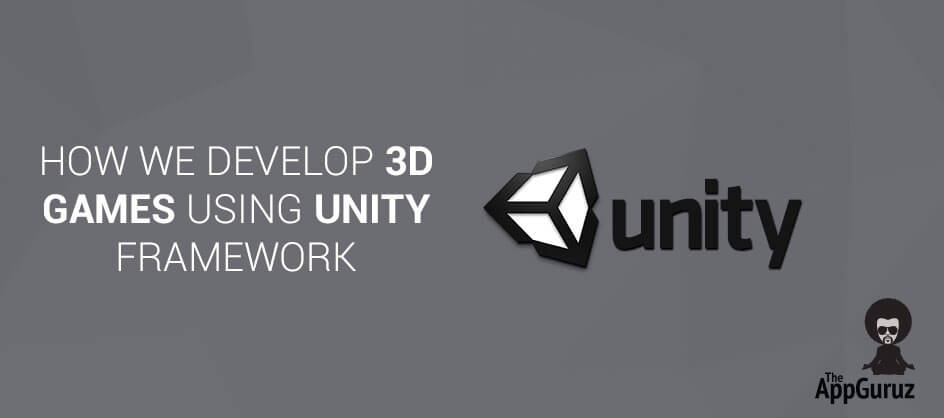 Objective
Main objective of this post is to give you basic idea about how we develop game in unity3D.
Step 1

Game

Games always sustain the interest of kids and elders alike. And it is more so when the games in question are three dimensional. Yes, 3D game development has indeed become the order of the day for they are not only high on interactive aspect, they are also considered as the next generation games. In order to keep the interest of the players intact, game developers are planning to dole out highly sophisticated games. There are different frameworks that contribute to 3D game development but in this article we are going to focus on how Unity framework can contribute towards developing compelling games.
Step 2

Unity

Unity is one kind of a tool, considered as an ultimate one for it helps in coming up with interesting games and various interactive 3D content. Unity, a completely integrated development framework provides rich solutions that give out-of-the-box functionality and help in creating games. One can use this framework to assemble assets and art into environments and scenes, audio, special effects, add lighting, animation, and concomitantly play, test and edit the game if necessary. And if you feel fine about every aspect of the game, and it is ready, the game can be published on the chosen platform.

The intuitive workspace, the complete toolset and productive and rapid workflows that come in Unity framework enable the users to reduce the effort, time and cost drastically in making such kind of interactive content. The game can be published on Windows Executable, web browsers, Mac OSX App, Adobe Flash, iPad, iPhone, Android Phones, Xbox 360, Wii U, PS3 and tablets. As there are numerous resources available to come up with a clarity regarding the further step in the development of the game, Unity framework is the most preferred choice.3D game development definitely can be accomplished in faster and shorter time span.

As the current trend is basically of an interactive nature, gaming too has adopted the same and has paved the way for three dimensional games take over the mobile and the computer platforms. The popularity of the game largely depends on the perspective the user has towards the game. So, the entire effort is towards developing games that will keep the players enticed for a long time. 3D game development needs invincible passion, which we have. We are the Best 3D game development Company in India. Contact us now to develop your 3D Game.

Created on : 01 April 2014

An entrepreneur who has founded 2 flourishing software firms in 7 years, Tejas is keen to understand everything about gaming - from the business dynamics to awesome designs to gamer psychology. As the founder-CEO of a company that has released some very successful games, he knows a thing or two about gaming. He shares his knowledge through blogs and talks that he gets invited to.