Created By Yuvraj Zala | Last Updated on : 02 July 2018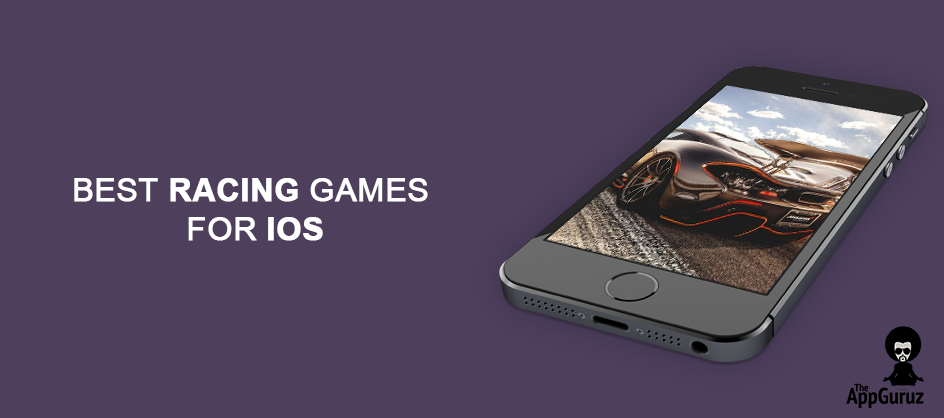 Objective
Not to drive recklessly on the road but while sitting on your comfy couch with iPhone in your hand (mastering the art of couch potato.)

Looking for some intense, face paced, adrenaline rush-inducing mobile racing games for your iPhone?

Well, These are some of the Best Free Mobile Racing Games for iOS.

With smartphones as powerful as a computer these days, gone are the days when you needed a console or high-end PC for playing a decent racing game, let's take a look at what app store has to offer to satisfy your need for speed and are they worth putting pink slip on them.

Okay, but why these Racing games?

I find these games exceptionally good in following parameters:
Gameplay, amazing graphics, overall great physics, different racing modes, intuitive controls, and last but not least Amazing CAR designs.
These are the top 8 free Mobile Racing Games that You have to play in 2018
Your iPhone can use these games to keep engaged in your leisure time.
1

Asphalt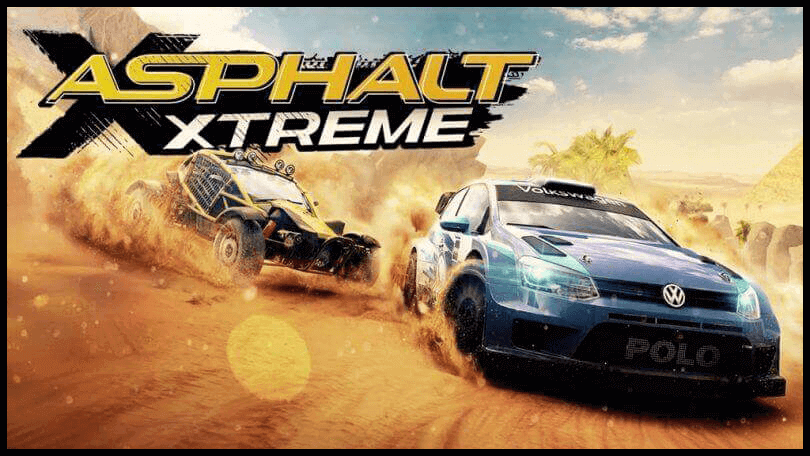 | | |
| --- | --- |
| Daily estimated revenue is around | $1000+ (US only) |
| Daily Downloads | 15,000+ |
| App Store Ratings | 4.7 |
| Size | 2.1 GB |
| Developer | Gameloft |
| In-App Purchases | Yes |
Asphalt is a household name when it comes to mobile racing, its has been on/around the scene since 2004, and in 2013 it released asphalt 8 airborne as the name suggests you get rewards for stunts you perform while you are (you guessed it) airborne, jokes apart despite being almost 5-year-old game it has always been in top 5 racing games for mobile since its inception.
Kudos to Gameloft for providing timely updates which give user incremental graphics update every now and then.
Game Play:
Asphalt is classic arcade game which offers you multiple modes to play with namely elimination, infection, knockdown, versus, and tag racing.
It has pretty much every control mode you would like to have be it tilt to steer, tap the side, or virtual steering on the screen with auto acceleration but for those who would want to have total control of the car also have an option of manual acceleration and deceleration.
Key game features:
215+ licensed cars and bikes (that's gotta be the record for any mobile game)
Real-time online multiplayer upto 12 opponents.
Stunning graphics (probably the best).
Daily task streaks.
One of the best Racing games available for your iPhone or iPad.
2

Real racing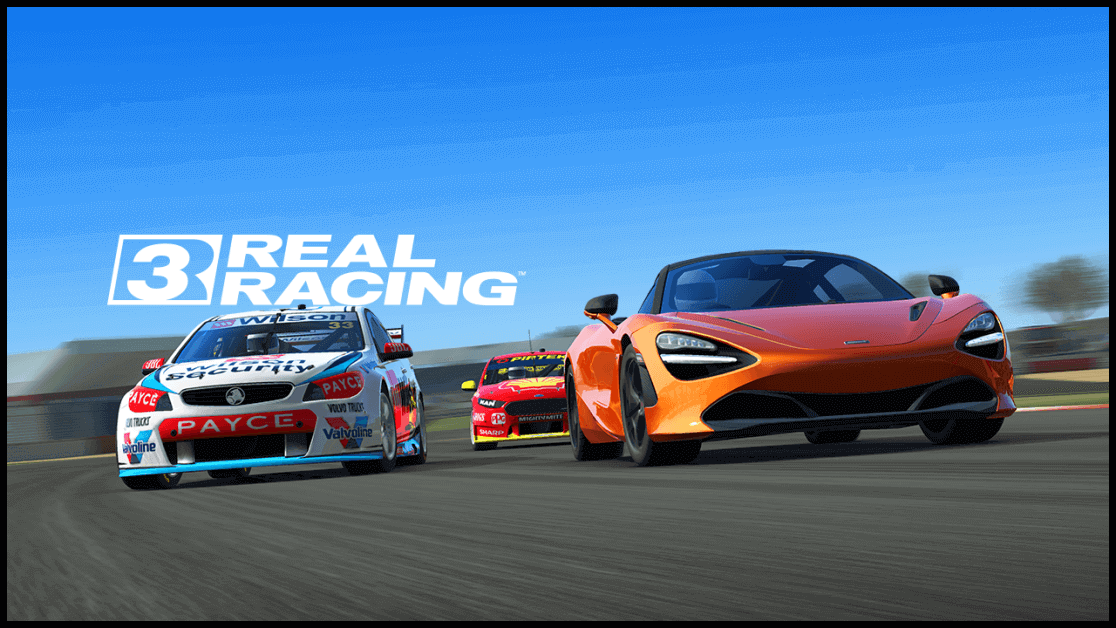 | | |
| --- | --- |
| Daily estimated revenue is around | $1000+ (US only) |
| Daily Downloads | 17,000+ |
| App Store Ratings | 4.6 |
| Size | 1 GB |
| Developer | Electronic Arts |
| In-App Purchases | Yes |
If your dream is to drive as fast as you can through the corkscrew at laguna seca then this the game you've been looking for (Racing fans can understand the reference), With its third installment in this series, the game checks many boxes (ticks many boxes) right.
Real racing to me is the best driving sim available in the Apple App store till date, it has all the ingredients which a racing enthusiast would want in a mobile racing game, from Paganis to ferraris to ford the game has it all you could ask for. But all this comes with a caveat its plagued with in-app purchases.
Game Play:
Real racing has plethora of controls to choose from with steering and braking assist to turning your traction control off. It has all the different events and series which automobile calendar has to offer.
If you fancy then you could build your own racing team and compete. Being true to its name real racing offers many real-world tracks, fully licensed cars, and after every race like in real world your car would need a service, there's a penalty for going off track and hitting other cars.
Key game features:
Real life physics
Exotic cars
First person view
900+ events
Stunning graphics
If you've got the iOS (or iPhone) and you like racing games, try this one!
3

CSR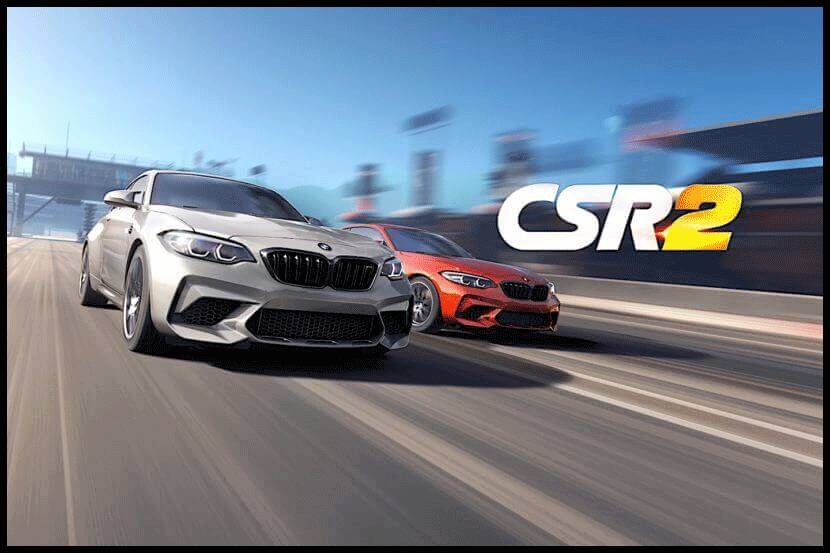 | | |
| --- | --- |
| Daily estimated revenue is around | $99,000+ (US only) |
| Daily Downloads | 31,000+ |
| App Store Ratings | 4.5 |
| Size | 2.4 GB |
| Developer | NaturalMotion Games Limited |
| In-App Purchases | Yes |
If you like to live your life quarter mile at time then look no further csr racing is all you need. CSR may not be a complete racing game in a sense because it only offers you one mode(drag race) and gameplay is simple, but it offers shorter mobile friendly sessions which one can easily play while they are on their commute as controls are dead easy and they don't require a level of precision which a typical racing game with multiple opponents in single race demands.
Game Play:
CSR Racing is drag racing game, it has amazing fully licensed cars to race with. It gives user ability to modify their cars to full extend from gearbox to carburetor, which allows user to make their car to their liking.
You start with one car and as the game progresses you unlock new levels and more beautiful cars. CSR is one of the best mobile racing games available of iOS.
Key game features:
Painstakingly beautiful car interiors
Scrupulous car modification
Collect rare and legendary cars(CSR Classics)
Online multiplayer challenges
Stunning and detailed race environments
4

MMX Hill Dash 2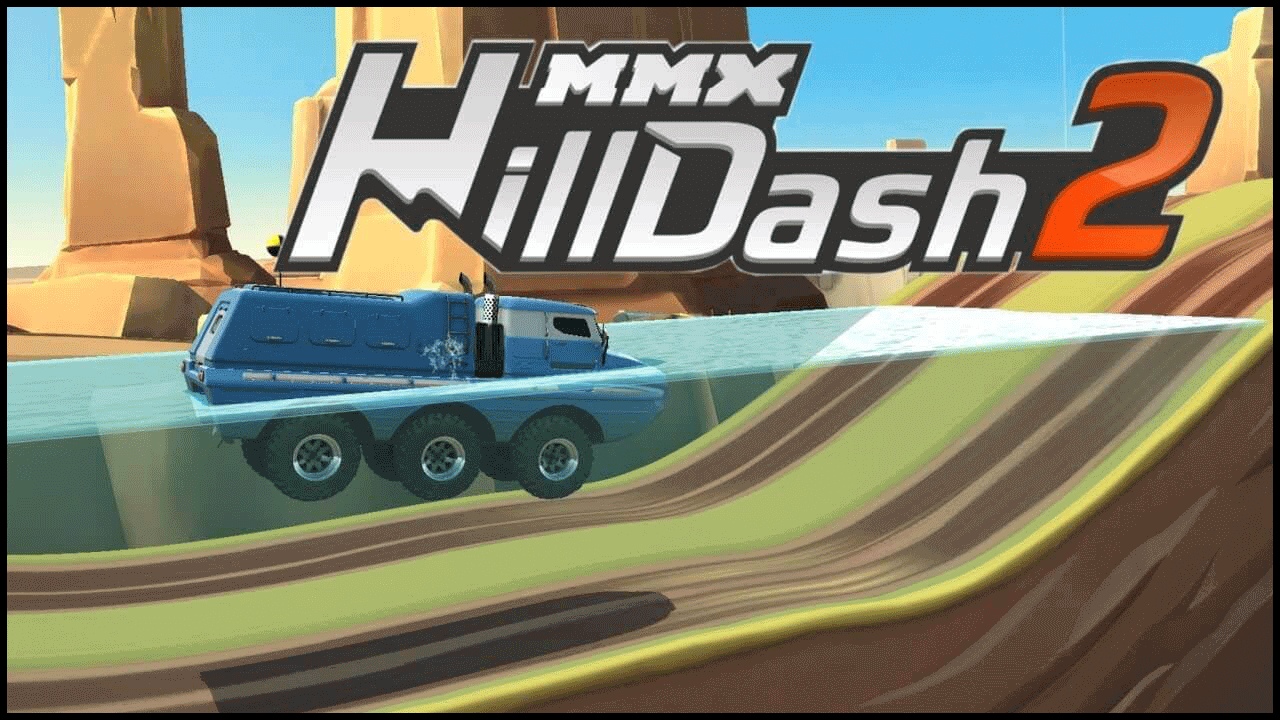 | | |
| --- | --- |
| Daily estimated revenue is around | $11,000+ (US only) |
| Daily Downloads | 14,000+ |
| App Store Ratings | 4.2 |
| Size | 229 MB |
| Developer | Hutch Games Ltd |
| In-App Purchases | Yes |
If you don't like to steer while you race then MMx Hill Dash might be the game for you. It is a beautiful off-road monster truck racing game with many different challenges.
MMx Hill dash has different environments to play with from tropics to arctic to canyons.
Game Play:
MMx Hill Dash has very basic and simple controls easy to learn but hard to master you Control the Axis of the car while you are accelerating and decelerating but no left or right just up and down this is a kind of game which you came back to play again & again because its really difficult to complete the levels on the first try you need to upgrade your car from time to time to progress in the game
Key game features:
Different Monster trucks
Arena for weekly tournaments
Wide range of vehicles from tank to Amphibian
5

CarX Drift Racing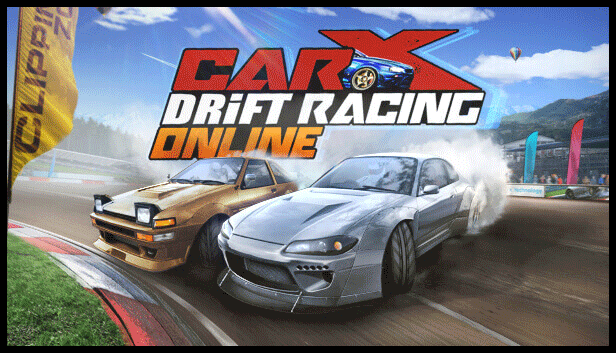 | | |
| --- | --- |
| Daily estimated revenue is around | $60,000+ (US only) |
| Daily Downloads | 31,000+ |
| App Store Ratings | 4.4 |
| Size | 1.2 GB |
| Developer | KAR IKS TEKHNOLODZHIS, OOO |
| In-App Purchases | Yes |
If nothing excites you more than burnt rubber smell then you should definitely check this game out(or this might be the game you've been looking for), game has detailed tracks, customizable controls different setups to select (stock, race, turbo, and drift) so that nothing interrupts you from breaking (not sure if this the right word to use for drifting) your drift. One of the best mobile drift racing games available for your iPhone.
Game Play:
Game has multiple modes to play from namely career, online multiplayer,online time attack world championship.
As mentioned above game offers multiple driving setups which helps user to customize car to one's liking to maximize the chance of winning.
And if you feel like no one was watching when you did that incredible drift no worries game has covered you there, users can directly upload to youtube from the game itself.
Key game features:
Over 50 cars to choose from
Original engine sound for cars
Addictive Music
different surfaces - asphalt, grass, sand
Real drifting simulator
6

Beach Buggy Racing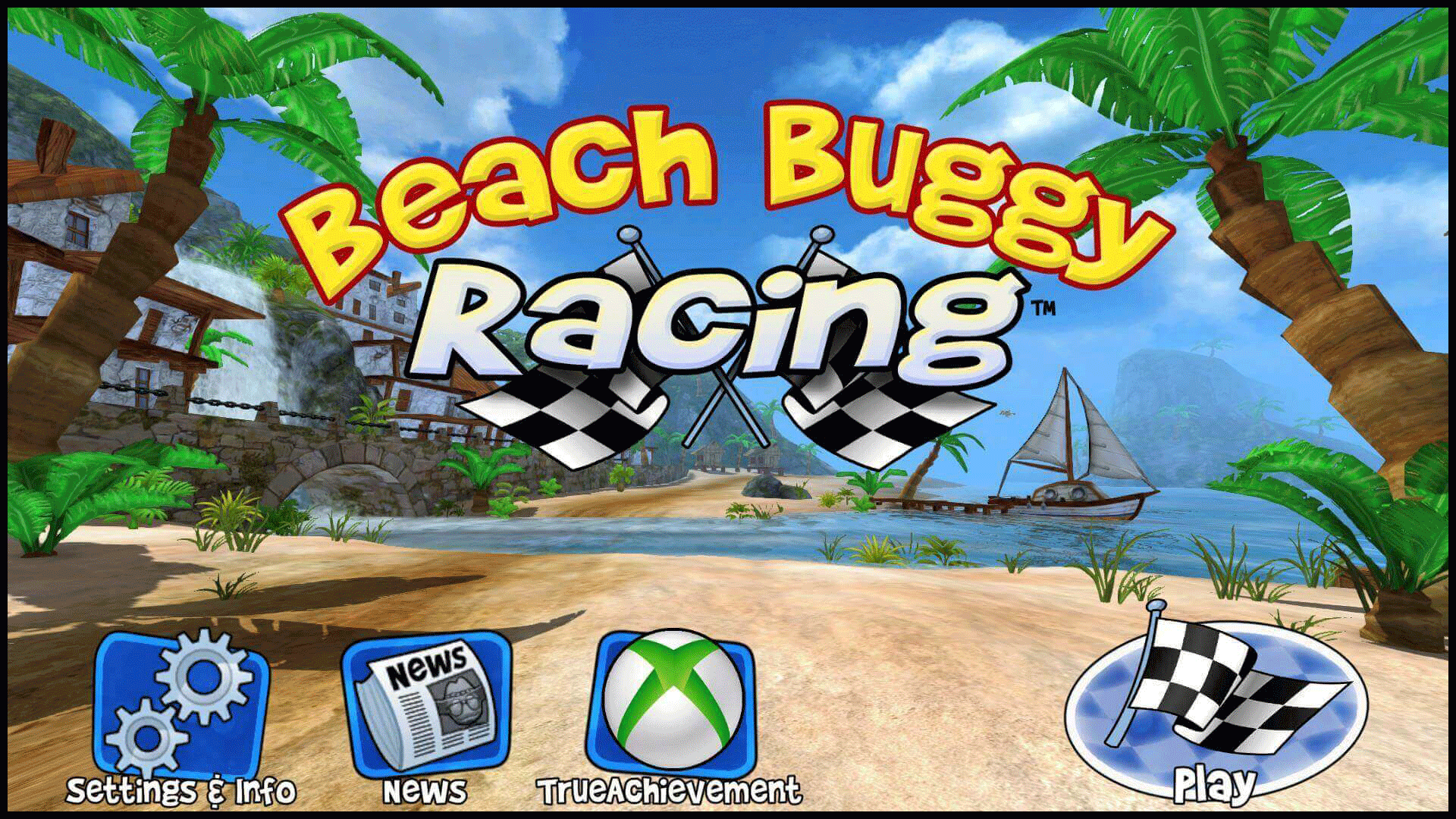 | | |
| --- | --- |
| Daily estimated revenue is around | $18,000+ (US only) |
| Daily Downloads | 13,000+ |
| App Store Ratings | 4.6 |
| Size | 82 MB |
| Developer | Vector Unit Inc |
| In-App Purchases | Yes |
It might be regarded as poor man's mario kart but it's more than that and to be fair mario kart isn't available on app store yet (nintendo has plans to release it in early 2019).
I just love this game personally. Beach buggy has a lot to offer as the developer says its fast, furious, fun and free. Game has 6 different characters who have their own unique power-up which can be used once per race and 15 tracks to race on.
Game Play:
It might not bring anything exciting to go kart racing genre choose a character, vehicle, and then track to compete with 5 other opponents for the win but beach buggy has few tricks up its sleeves which prevents this game from growing stale.
Despite being primarily single player game its career mode is interactive/exciting enough in which you complete challenges to earn stars and in return those stars help you to unlocks more levels.
At the end of the each series you race with boss and if you win you unlock that character.
Key game features:
Split Screen Multiplayer
character specific power-up
Daily challenges
7

Traffic Rider/Racer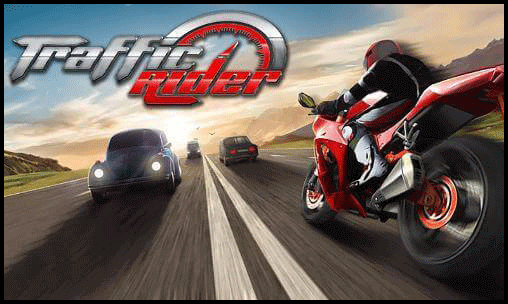 | | |
| --- | --- |
| Daily estimated revenue is around | $10,000+ (US only) |
| Daily Downloads | 47,000+ |
| App Store Ratings | 4.3 |
| Size | 225 MB |
| Developer | Soner Kara |
| In-App Purchases | Yes |
We all love speed, and traffic rider delivers that in spades it has the perfect combination of fast, first person perspective and incredible controls. It has wide range of motorcycles from entry level mopeds to kawasaki superbikes.
It offers various different environment, day to night transition, free rides with zero challenges and zero traffic. IMHO the best way to enjoy this game is to turn on your favourite tracks and just enjoy in-game Rides.
Game Play:
Traffic rider offers you roads with no hair-pins or corners, it has straight never ending road. It has a career mode with 70 different challenges. as you advance through career mode you level up and unlock different modes, bikes and gradually game becomes harder in career mode so you've to purchase new bike.
If career mode starts to seem flat then you've endless, time trial and free ride which allows you to choose environment of your choice and i don't think anybody needs an explanation on how these modes work.
Key game features:
Good Graphics (not something to write about worth mentioning)
Real engine sounds of the bikes
responsive controls
No energy based system
8

Need for Speed: No Limits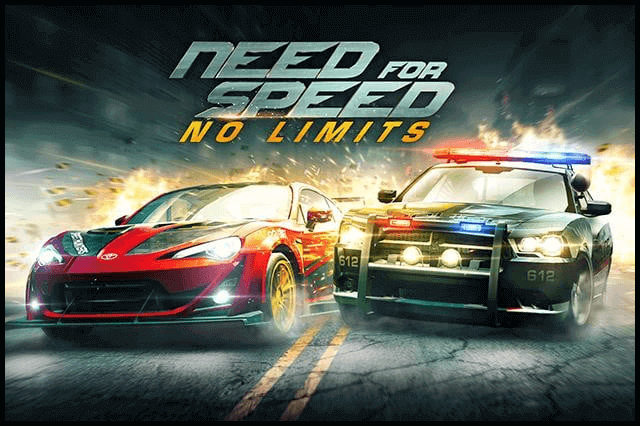 I don't think this game needs any introduction, probably the most successful racing game franchise ever, it even got a movie after all. Need for Speed No Limits
Developed by the same studio(firemonkey) who made real racing series for EA, being true to its name no limits its free to play until you hit the paywall because by this time we all know how EA deals with free to play game (pay as you progress) but to be fair it isn't as intrusive as it is in other EA games.
Game Play:
The controls are pretty effortless tap either side to steer swipe up to boost and swipe down to drift, acceleration and deceleration taken care off by AI.
The story isn't something to write about like most of NFS games but something is better than nothing right. It has over 900+ races on 38 different tracks with 30 fully licensed cars which you can upgrade as per the particular race demands.
EA has made this game for casual gamers, easy control, familiar game play and on top of that no race lasts more than a minute.
Key game features:
Easy control
Shorter mobile friendly sessions
Profusion of customization from mod shops and black market
Live special events
Definitely, one of the best mobile racing game to pick up for your iOS devices.
Honorary Mention: Riptide gp 2 (Disclaimer - It's not a free game for iOS)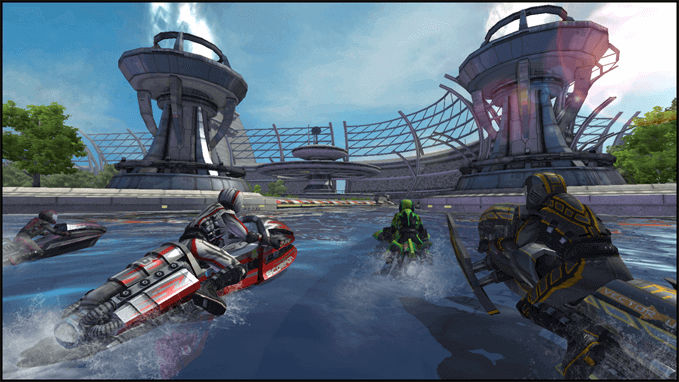 | | |
| --- | --- |
| Daily estimated revenue is around | $1100+ (US only) |
| Daily Downloads | 15,000+ |
| App Store Ratings | 4.6 |
| Size | 142 MB |
| Developer | Vector Unit Inc |
| In-App Purchases | Yes |
If you don't fancy cars and and almost 90% of racing games are car based dont worry we've got you covered riptide gp2 might be 5 years old game but it holds its ground firm in this genre, i mean the fact that we've included it in our list despite the last time this game was updated was in 2015 only because of its wonderfully detailed tracks and meticulously realistic physics. It is one of the few games which looks as good as it plays.
Game Play:
Riptide gp2 gives you an option of choosing from 4 modes namely (run of the mill)career mode, elimination, hot lap, and freestyle. In elimination last placed player gets eliminated from the race every 10 seconds, in freestyle your aim is to get as much as score possible while performing some ridiculously amazing stunts, while in hot lap a gaudy name for time trial. Riptide gp2 has 8 beautiful worlds and and multiple hydro jets (jet ski) to select for the race
Key game features:
4 way online multiplayer
Amazing graphics
25 stunts to master (720 flip over head)
Realistic physics
Feel free to contact us if you really liked this blog. And don't forget to share your comments below!
TheAppGuruz is a leading Mobile Game development company in India. We are proficient in Unity and we have design & developed 500+ Android and iOS mobile games for various client across the globe. If you have any game project that need professional help feel free to contact us.
We provide mobile game development services in countries like US, UK, Australia, UAE, Kuwait, Qatar, India, China, Indonesia, Singapore and European countries
Tune in to our social media for the latest on Facebook | Twitter | Linkedin | YouTube.