Created By Yuvraj Zala | Last Updated on : 28 August 2017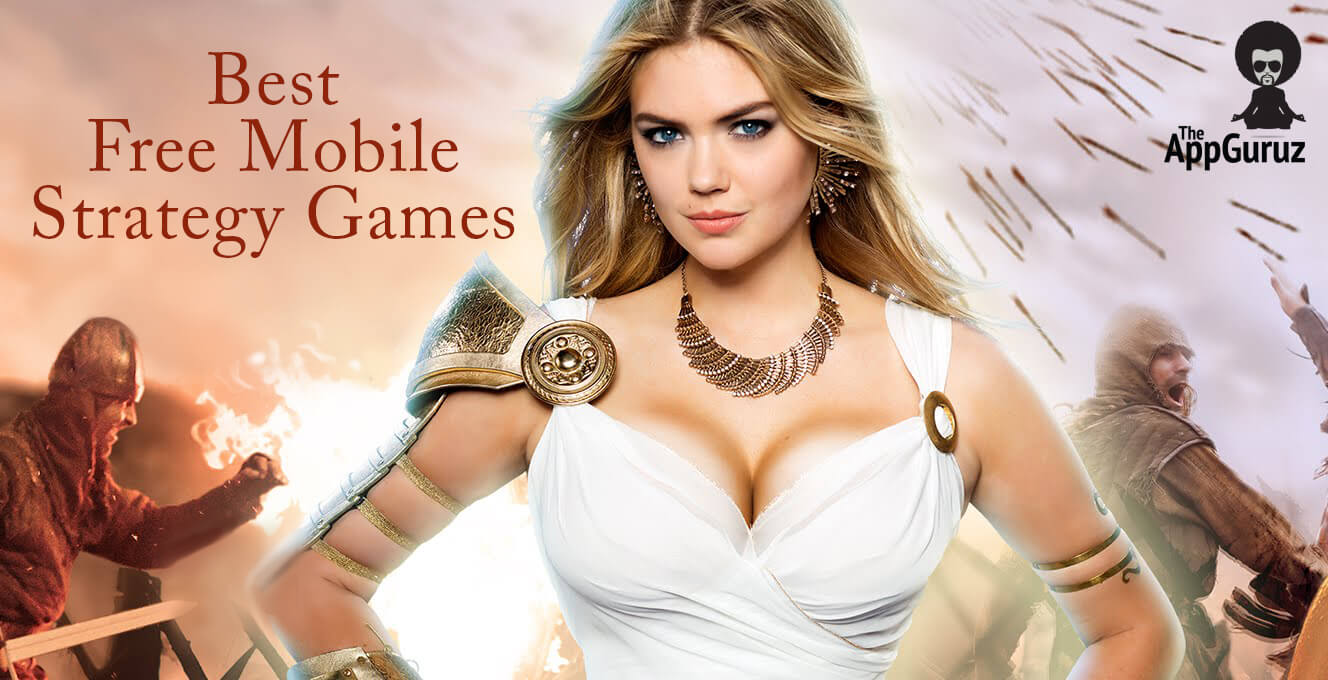 Objective
After playing a lot of mobile strategy games and reading the players' views and opinions of various critics, I have created a list of best Mobile Strategy games for iPhone. My last 3 weeks were literally consumed by these amazing iOS
strategy games.
If you have some free time with your iPhone and would like to engage in tactical battles with other players around the world, building some bases, train your troops, summon heroes, roam with dragons and would like to do some other epic stuff - I have some interesting Free to play games for you. Keep reading!
At TheAppGuruz, we are definitely the fan of Mobile Strategy games on our iPhones.
Well, why these games?
I find these games exceptionally good in following parameters:
Gameplay Experience, Deeper Strategy Elements, World Design, Online Element Execution, App Store Ratings, Daily downloads, and Revenue.
Top 7 Mobile Strategy Games that You have to play in 2017
Your iPhone can use these games to keep engaged in your leisure time.
Best Free Strategy Mobile Games for iPhone
1

Clash of Clans
Daily estimated revenue is around: $1,400,000+ (June 2017 on iPhone)
Daily Downloads: 30,000+
App Store Ratings: 4.5
Size: 110 MB
Seller: Supercell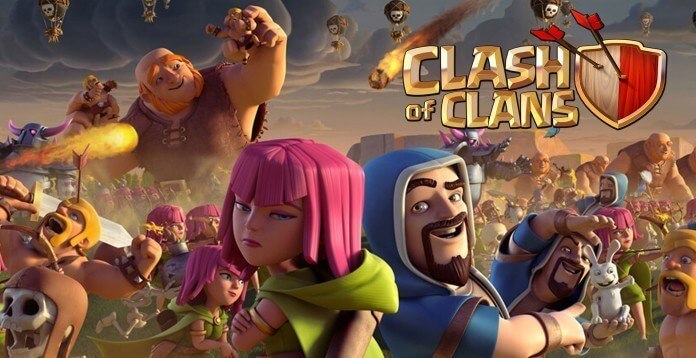 The Game needs no introduction. (Still, I am gonna give one :-P ) It is one of the most popular, downloaded, played and profitable mobile games of all time. Created by famed developer Supercell.
Clash of Clan is an online multiplayer game in which player create and build their clans, train their troops and attack other players online to earn various in-game currencies.
Gameplay:
The game is a journey - building bases, discover new buildings and characters in a new mysterious and exciting world.
In Clash of Clans, players gain rescuers by attacking other online players through game's combat features, using the acquired rescuer's players can build their own town. Players can create clans and groups - then can take part in exciting clan wars.
Key Game Features:
Game currencies: Gems, Gold, Elixir and Dark Elixir. Gold and elixir can be used to build defenses and Elixir and Dark Elixir can be used to train and upgrade player's troops. Gems can be used for multiple activities, mainly they can be purchased through In-app purchase.
Troops: Can be created with Barracks.
Troops type: Barbarian, Archer, Giant, Goblin, Wall Breaker, Balloon, Wizard, Healer, Dragon, PEKKA, Baby Dragon and Miner, Minion, Golem, Witch, Lava Hound etc.
Spells can be created using the elixir. E.g. Lightning spell, Jump Spell, Clone Spell, Heal Spell, Rage spell etc.
Players can rebuild their broken boat and sail to a new island
Different types of buildings available to the players to defend their village - cannons, bombs, mortars, archer tower, wizard towers etc.
Clash of Clans is a highly addictive game with impressive game mechanics and deeper gameplay. Player requires real strategy to play the game, it's not just a button masher.
2

War Dragons
Daily estimated revenue is around: $70,000+ (June 2017 - iPhone)
Daily Downloads: 10,000+
App Store Ratings: 4.5
Size: 131 MB
Seller: Pocket Gems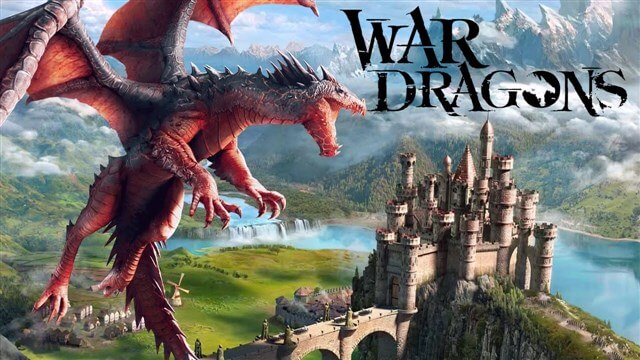 War Dragons is a visually stunning 3D Mobile Strategy game developed by Pocket Gems, Inc. Collect the army of Fire, use combination of magic spells and fire and destroy your enemies.
Gameplay:
In War Dragons, you build ultimate army of Dragons.
In this amazing action-packed Strategy game, you collect, Train, Breed number of dragons. Different dragons have different Classes, attack style, and spell abilities.
Here, you're building towers and defend your kingdom with an army of dragons.
Create your own Guild or Join one. Compete with other guilds around the globe and prove your dominance in intense battles and tournaments.
Key Game Features:
Hundreds of Dragons with different fire and magic abilities
Build your Fortress with logical combos of lightning towers, archers, and ballistas
Participate in Wide Variety of Weekly events and tournaments
Play with real people and against guilds around the world
Awesome 3D graphics
3

Boom Beach
Daily estimated revenue in June is around: $50,000+
Daily Downloads: 10,000+
App Store Rating: 4.5
Size: 142 MB
Seller: Supercell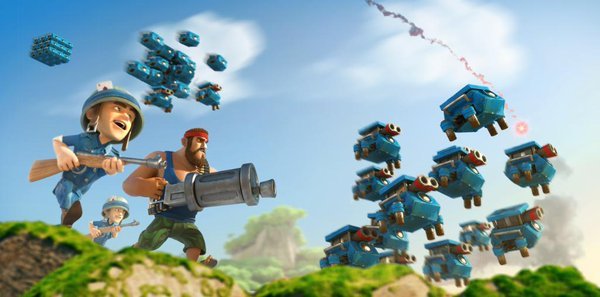 Boom Beach is a Combat Strategy game developed by renown Finnish Mobile Game developer Supercell. This is Supercell's 3rd game in the list - boy they are the masters of making addictive mobile strategy games.
If you have played Clash of Clans then Boom Beach will sound very familiar to you. It's basically storming the beach with blazing guns and your troops!
Scout the Island, Plan the Attacks and BOOM BEACH!
Gameplay
In Boom Beach, you have to attack enemy bases with a proper game plan to free the enslaved islanders and unlocks the island goodies.
Also, play with players around the world, create your Task Force and take down the enemy together. Train your troops, build defenses and send them to war.
Multiplayer elements in Supercell games are always top-notch and engaging.
Key Game Features:
Free the Islanders by building and upgrading your ships
Freeing Islanders will grant your various short and long term rewards
Other players can attack you while you're offline, a replay function will let you find the holes in your defense and allowing you to fix 'em up later.
Boss fights are amazing
Join other players and create task force, share resources
IMO, Boom Beach is more satisfying experience than Clash of Clans.
Daily estimated revenue in June is around: $1,000,000+
Daily Downloads: 30,000+
App Store Ratings: 4.5
Size: 111 MB
Seller: Supercell

Supercell is king of Mobile strategy games. This is their 3rd game on the list (not a fanboy of the company - just be clear). Clash of Clans is an online Multiplayer game with the features of Card Games and Tower defense.
Gameplay:
Matches in Clash Royale are exciting because they are short and gameplay feels organic.
The first 2 minutes of a Clash Royale game are normal, your Elixir fills slowly and uses that Elixir to play summon your card character. If inside of these 2 minutes you manage to destroy your opponent's main King tower, you win. Otherwise, the game advances to an additional minute where Elixir generation is doubled, which is usually where things get more exciting as you and your opponent just rapid-fire throw cards at each other.
Key Game Features:
In-game currencies - Gold and Gems
When a player wins a match they obtain a chest. Chest takes a certain amount of time to unlock. Silver - 3 hours, Golden - 8 hours, Giant, Magical and Epic - 12 hours. I think this is the greatest hook of the game. Addiction can be formed with this element.
There are 73 cards, players can play up to 8 cards max.
It's a free to play game, so gems can be purchased in-app to speed up the progress
Players can create and join clans. Clan members can engage in 1v1 or 2v2 friendly matches and also chat and request cards internally.
Players can create tournaments with gems
Games is designed to be addictive with its fast paced intense battles, chests element and the promise of other rewards.
5

Fire Emblem Heroes
Daily estimated revenue is around: $52,000+ (June 2017)
Daily Downloads: 10,000+
App Store Ratings: 4.5
Size: 110 MB
Seller: Nintendo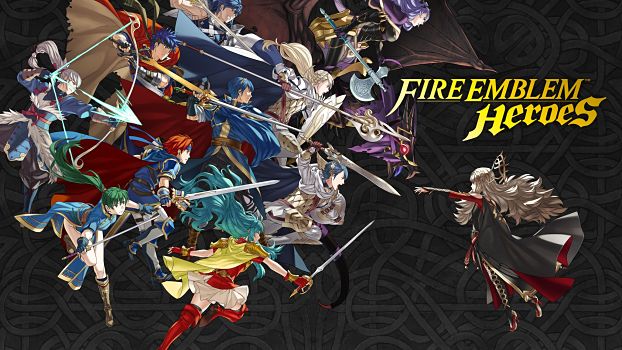 The Mobile Game is a spin-off of Nintendo's hit game series Fire Emblem. Available on both iPhone App Store and Play Store. Fire Emblem is a richer strategy game focused on Heroes and their adventure.
Develop Skills, Go on an epic quest, Fight intense battles, upgrade your heroes, fight in duel arena online etc.
Gameplay:
In Fire Emblem Heroes, the player can create a team of up to 4 heroes to fight against other players team or progress through story mode.
With in-game currency 'Orbs' players can purchase new heroes. Orbs can be used for various purposes - cast healing spells, revive defeated units, to activate skills, replenish mana, increase hero's carrying capacity and permanently increase game XP.
How can you obtain Orbs?
Well, Orbs can be earned by completing game objectives or with in-app purchase - that's where the game makes money.
Key Game Features:
A richer gaming world with stunning 3D graphics and 2 kingdoms - Emblian & Askran
Summon legendary heroes to save your kingdom from destruction
Turn base strategic battles
Never ending gameplay
In Arena duels, you can fight online with players around the world
Story brings with new heroes and old familiar faces from the game series
The game has an amazing strategy and tactical elements to keep you engaged for a long time. Indeed one of the best Strategy cum RPG Mobile Games for iPhone to play in 2017.
6

Mobile Strike
Daily estimated revenue is around: $300,000+ (July 2017)
Daily Downloads: 40,000+
App Store Ratings: 4
Size: 271 MB
Seller: Epic War LLC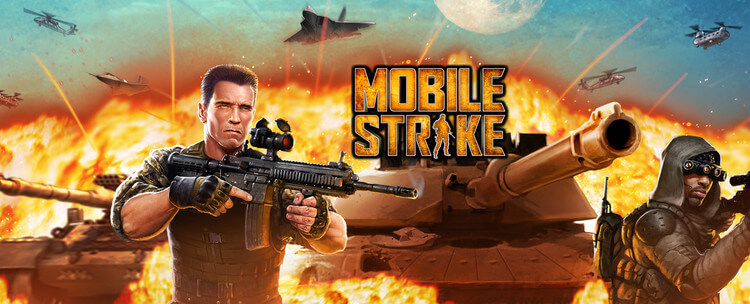 Arnold Schwarzenegger is the face of the game. Game projects to be the action hero like Arnie in the game, build your base, troops and fight against your enemies on the battlefield with modern assault vehicles.
Basically, you plan your tactics and fight with your best arsenal powers.
Gameplay
The game is basically the Modern War Era version of games like Clash of Clans, Lords Mobile and other games on the list.
You can design and completely customized army base and manufacture an unrivaled arsenal. You can join various alliances. Dominate the game win the wars and you can become head of State!
Key Game Features:
The game is a Massive online multiplayer game. Millions of players are playing the game daily.
Join the other players, form alliances and destroy your enemies
Build your fully customized army base
Train, level up and provide superiors firepower to your army commander
You can command up to 4 military tiers consisting of 16 troops
Honorary Mentions:
7

Last Empire: War Z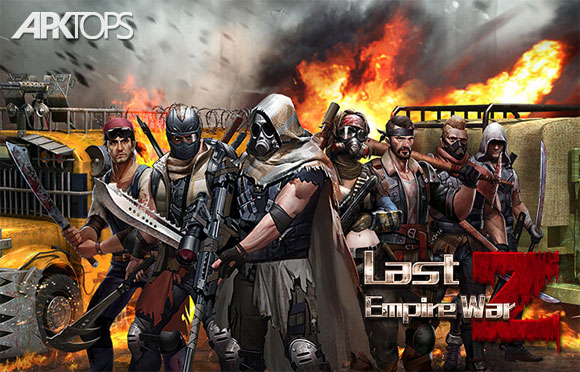 It's a base building, zombie strategy game. It's a post-apocalyptic world. Zombies and other survivors are roaming around the world. In this harsh world, you have to build your alliances and army - ultimately an empire.
Titalfall, one of my favorite AAA games of 2016 is also coming to mobile. So, hopeful for that one.
8

Game of War: Fire Age
Daily estimated revenue is around: $500,000+ (as of July 2017 on iPhone)
Daily Downloads: 30,000+
App Store Rating: 4.0
Size: 210 MB
Seller: Machine Zone, Inc.
The Simple Reason why Game of War: Fire Age is higher on the list than other similar games - I found it more engaging and richer.
GOW: Fire Age is world's largest multiplayer strategy game, there's strong community vibe here. You can make friends, chat and destroy players from all over the world. Beware, do not consume by the hate on chats and BEHAVE in the game or you'll be kicked out of various alliances - personal experience! Also, Pocket Gamer suggests that chat can be poisonous to your health and spam-filled sometimes.
It is one of the most addictive, competitive and visually stunning games in App Store.
Gameplay:
In Game of War: Fire Age, there's a vast world to explore. Build your empire, roam with dragons, make friends, co-op with Alliance Members and ultimately become the mighty King!
The Game includes Player v Player, Player v Dungeons, Player v Monster killing modes and city building missions.
Like other strategy games, you can do farming, create and train troops, create buildings etc stuff with your gathered resources. Each action requires particular time to complete or you can pay and progress faster.
You can chat with other player and plan your strategies to destroy your enemies. I think, forging diplomatic alliances and plan out your strategies with other players around the world is the biggest USP of the game.
Key Game Features:
Train Armies to fight the intense real-time strategy battles with other players.
You can chat and strategies your move ahead before attacking your enemies, you can do 1-on-1 chat or chat with the entire world.
Upgrade your weapons, building, wall and form the powerful alliances with other online.
Train, Level-up, Craft legendary weapons and like Skyrim embed them with powerful Gems.
It has all the feature of a Best MMO Strategy game.
In short, one of the best Mobile Strategy game out there for your iPhone. There are many people who dislike the game, and it's okay - iPhone has plenty of other amazing strategy games. We, TheAppGuruz, are one of the leading Android and iPhone mobile game development companies in India. Contact us if you have a next hit idea for mobile games.
All the estimated daily revenues and downloads figures are for iPhone only - taken from Think Gaming.
Created on : 29 June 2017